August 22, 2016 Meeting Announced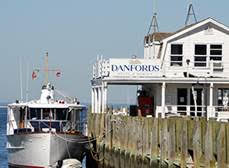 I would like to please invite you to our monthly Skål meeting on Monday August 22nd.
As a perfect way to celebrate the summer, this month we will be returning to the beautiful Danford's Hotel & Marina!
In addition, we would also like to extend the invitation to stay the night—for a discounted rate of $129! (Please mention that you are attending the Long Island Skål meeting for the rate.)
We look forward to seeing you there!
Please RSVP to Paul Oele at Poele39@yahoo.com
August Long Island SKÅL Meeting
Date: Monday, August 22, 2016
Time: 6:00pm – 8:00pm
*Board members – please arrive at 5:00 pm
 Location:
Danford's Hotel & Marina
25 E Broadway, Port Jefferson, NY 11777
 Cost:
Regular Member: $55
Young Skål: $35 (no drinks)
Tagged → meeting news